Process
Our mahi starts at the very beginning – developing the right building design that will achieve your goals.
At Apollo Projects, successful buildings begin with a solid foundation – their design. Unlike many other companies, we partner with you from the very start to ensure your design achieves its purpose, saving you time and money as your project moves from the blueprint to reality.
We talk to the right trades early in the process to ensure what's proposed will actually work. We will also consider what materials will work best for your location, especially if you are wanting to incorporate efficient and sustainable elements.
As experienced professionals, we also know that sometimes things change: new requirements come into play or you discover your facility needs to do more than you originally thought. That's where our expertise makes a big difference. We can give you real-time feedback on the true cost impact those changes might have on your bottom line and can work with you to find the right solution.
Once things move from planning to construction, our experienced team will be on board to manage the full process for you, from establishing the site and coordinating subcontractors, right through to managing health & safety, commissioning the building, providing training for your staff and handing you the keys.
Importantly, you'll enjoy our exclusive service agreements with key consultants and subcontractors, providing competitive price, quality, and performance for your project.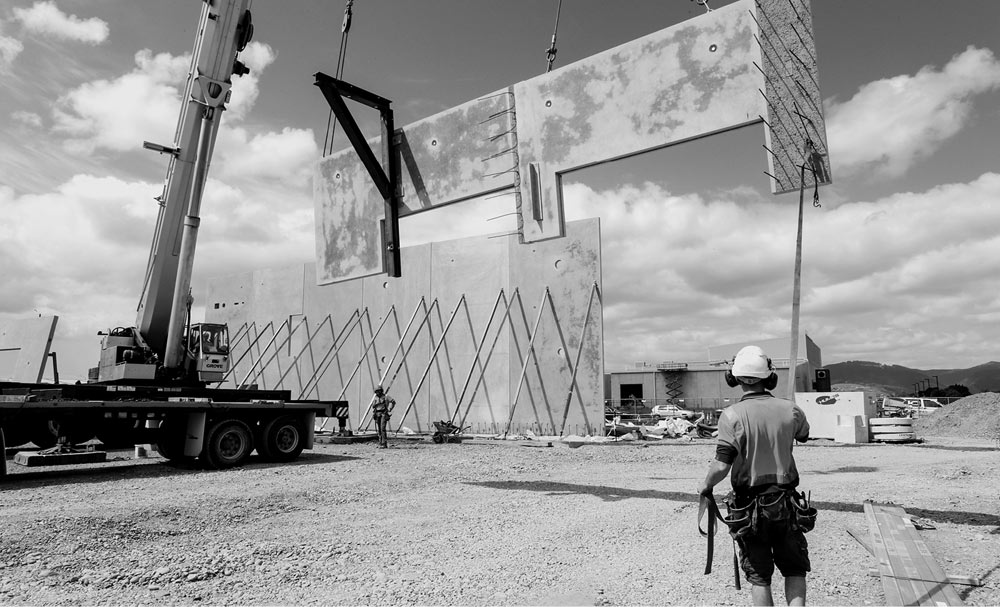 Concept Agreement

Once we know what you are after, we develop a Concept Agreement that shows you what the process will be as we move ahead with your project.

Concept Report

We begin talking to expert consultants, contractors and suppliers to put together a highly detailed Concept Report. This valuable document outlines what parts of the project are to be delivered, when, by whom and at what price. Involving other experts this early helps to create efficient designs and reduces the risk of needing costly building design variations later on. You will be given a thorough breakdown of the building materials and equipment, a preliminary price and an initial timeline for the key project milestones.

Detailed Design

Once the client has reviewed the report, we are able to quickly react to any scope or design changes. As the Main Contractor, we will immediately reflect any budget implications from changes. When the design is finalised, the accepted Concept Report becomes part of our construction contract. Clients have options for open book or fixed price, and we can talk you through the pros and cons of each contract structure.

Pre-Construction

Your Apollo Projects delivery team is appointed, including the project manager and site manager. We make things easy for your team by handling all statutory approvals such as resource and building consent applications, and regional authority details. We also develop a procurement strategy for you that will help to efficiently source the supplies your building needs. Our project team then arrange all aspects of your site set-up including surveying, fencing, access to and from the site, amenities and signage.

Construction

Your facility is brought to life through our experienced team. We take care of everything from health & safety, site management, and quality assurance and inspections through to subcontractor coordination and cost control. Importantly, your project enjoys preferential treatment from our trusted subcontractors who provide exclusive price, quality and performance assurances. Keeping you clearly informed on the progress of your facility is key to us, and we do this through weekly progress reports. Monthly Project Control Group (PCG) hui are also held to give you more in-depth updates.

Commissioning & Training

Our role doesn't end when the facility is built. We take total responsibility for ensuring each of the building's operating systems are working as they should, as well as providing training and operating procedures for you and your team. We also develop detailed Operations & Maintenance Manuals for you to ensure you have all the information you need.